HaYarkon St 250, Tel Aviv-Yafo, 63113
local temparture:
29 °C

4.47/5
Average Rate from 58 reviews
The "Jerusalem" Dining Room
Serves a special Israeli buffet breakfast, including a wide range of fresh delicacies and beverages from 6:30 a.m. to 10:00 a.m. in a lavish buffet style.
Banquets Facilities
Multi-purpose meeting facilities grant you fully equipped modern technological electronic support and all the necessary auxiliary services during your stay at the Grand Beach Hotel, Tel Aviv.
Coworking Lounge
Grand Beach's Coworking Lounge provides all that business travelers need during their stay in Tel Aviv.
Our business club room's guests can enjoy freely the Coworking Lounge with business facilities include free wireless internet, service of printer, copy machine, scanner, fax, and comfortable tables and chairs for work or small meetings.
The Coworking Lounge is located on the lobby floor with a private entrance for corporate guests and is conveniently open 24 hours a day, 7 days a week.
Coffee Tea and Light refreshments creating a cozy environment where guests can carry on business as usual.
Pool & Sport nearby
Rooftop Swimming Pool
The swimming pool is located on the top floor of the hotel, with a panoramic view of the seafront and city. The pool's sun deck is ideal for tanning and relaxing, even during winter months. The pool is open seasonally, April through September.
The swimming pool is not wheelchair accessible.
Beaches nearby the Grand Beach Hotel
From the Grand Beach Hotel it's a 3-minutes walk to several beautifully maintained, lively and fun beaches, with fine golden sand and deep blue water. Jogging - A fabulous paved track for joggers and walkers extends the entire length of the beachfront from the Grand Beach Hotel Tel Aviv to the ancient harbor of Jaffa.
Sea-shore facilities include:
Beach chairs for hire
Showers
Refreshment vendors and snack bars
Lifeguards and first aid personnel
read more
Wind Surfing and Sailing – One of the best sea-shores for surfing is available at the marina nearby, a 10-minute walk from the Grand Beach Hotel, including a surfing club and lots of related activities.
close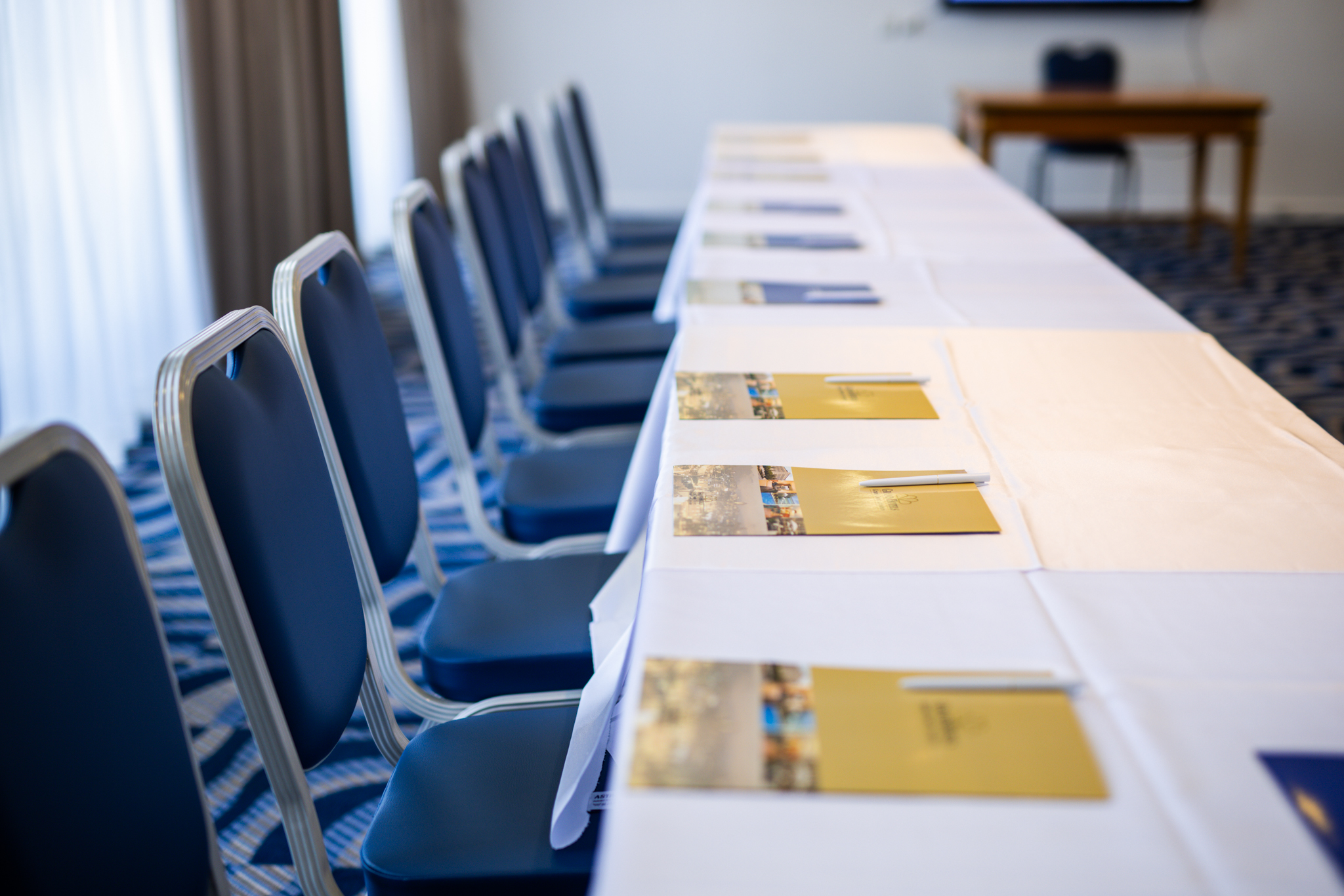 The Kineret Hall
The hall can accommodate up to 100 guests, suitable for business meetings, presentations, exhibitions and any other business event.
The hotel's professional team creates imaginative and inspirational settings and floral arrangements, while providing a superb service. In addition, 3 meeting halls are available for groups of 10-70 guests in each hall.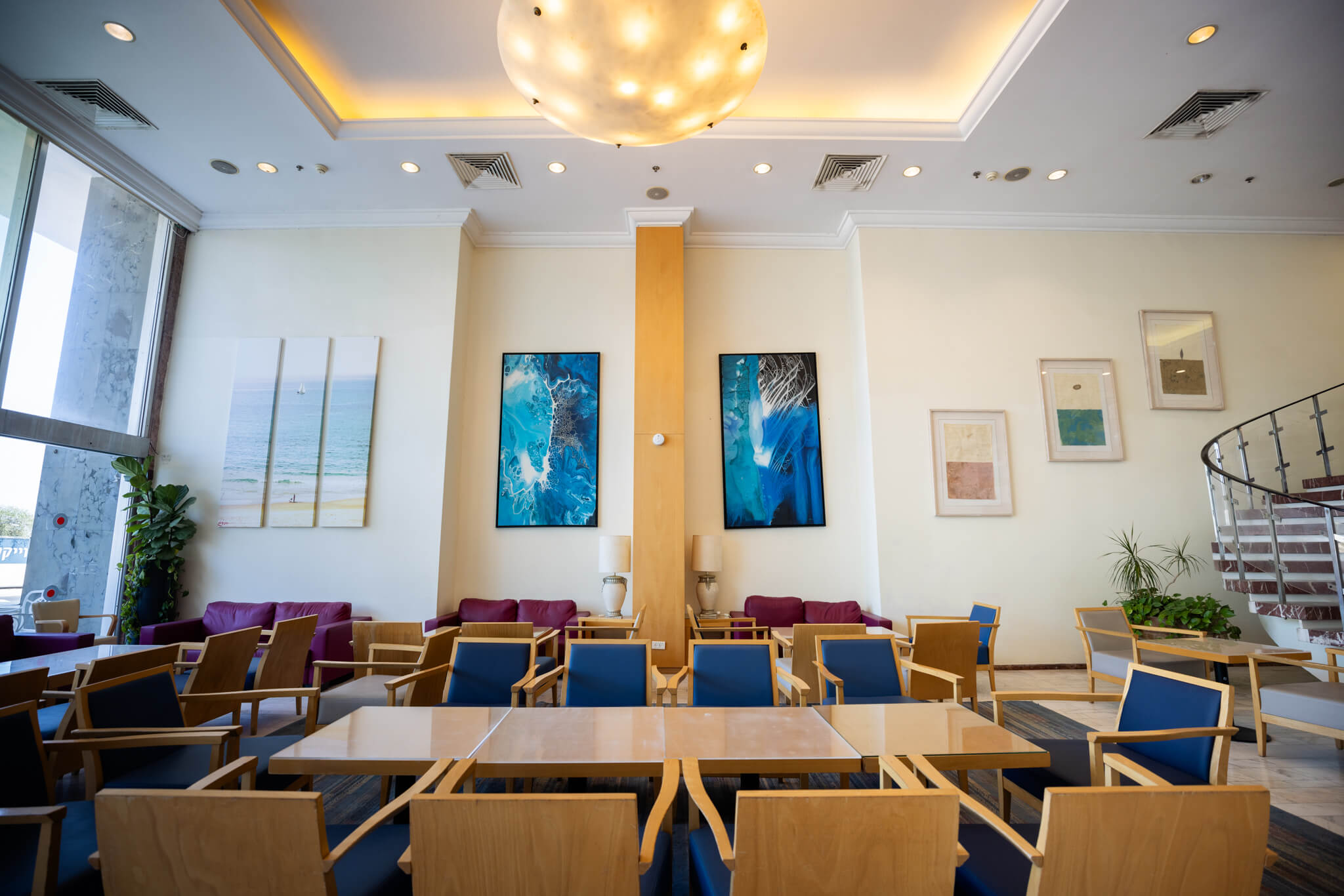 Additional Facilities
• Multi-purpose meeting rooms equipped with the latest technology
• Phone service for international calls (in room)
• Plasma TV with various channels (in room)